Security Guards Services in Anaheim
guardNOW® PRIVATE SECURITY
24/7 Available Security Guards Services in Anaheim
Our security officers are making the world a safer and friendlier place!
At guardNOW, you will find highly trained and fully licensed security guards in Anaheim, as well as great recommendations from our security experts.
Our strategic staffing model determines the right mix of skills and attributes needed for every security position, so you can feel confident.
We offer the following security guards services in Anaheim:
24/7 Security Services

Bodyguard hire

Crime Response

Home Security Services

Alarm Response

Parking Management

Event Security

Personal Escorts
Professional Security Guards For Different Facilities
GuardNOW can secure and patrol any type of facility regardless of industry. This includes places like healthcare buildings, parking lots, college campuses, apartment complexes, and manufacturing plants.
We also offer temporary security coverage for events or to secure your facility during unexpected situations.
Our Security Guards in Anaheim are assigned on a custom basis, as we work to understand your needs to provide a security package that suits your company.
Whether you need just one guard or dozens, guardNOW is available 24/7 to secure your property and your loved ones.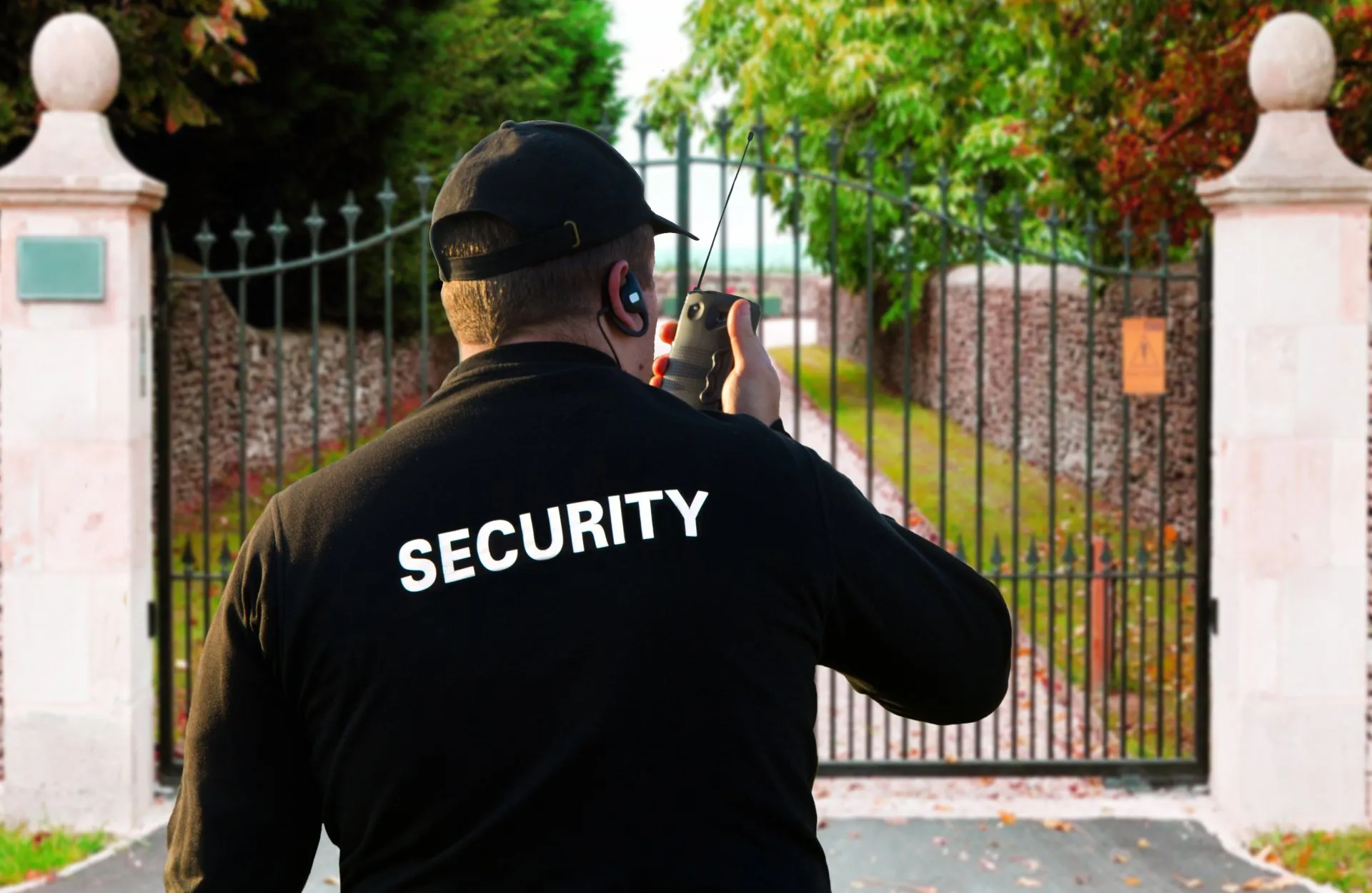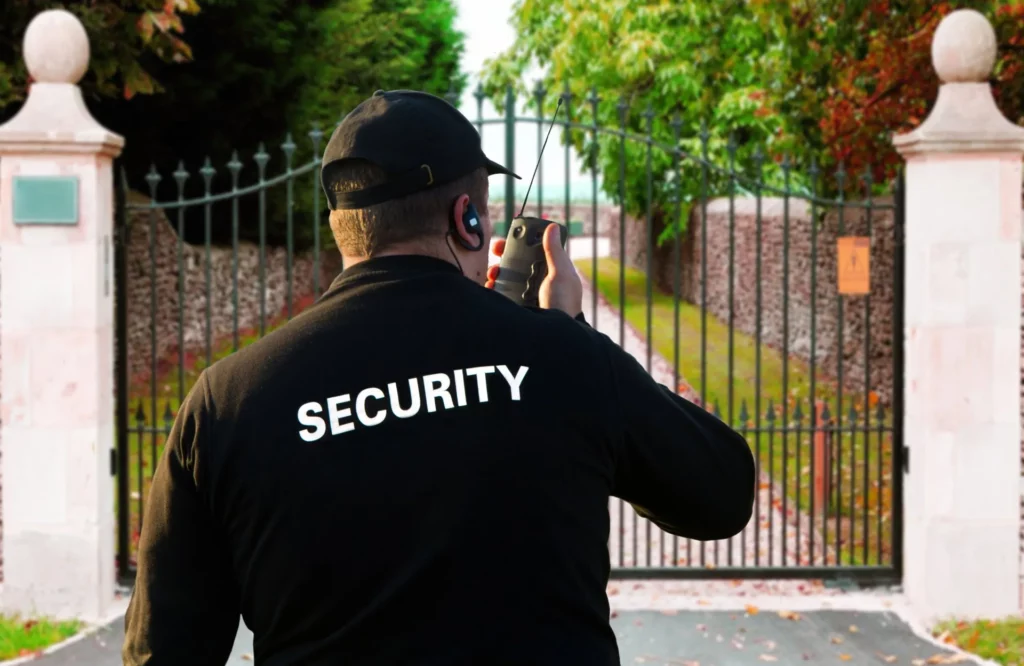 Proper Documentation and Reporting
Proper documentation and reporting of all incidents are crucial to the safety and security of your staff and property.
Each of our Security Guards in Anaheim undergoes training that addresses the written communication skills necessary for successful and outstanding customer service at your site.
As a home or business owner, you will receive activity summary security reports and incident notifications, so that you are aware of activity within your premises at all times.
Security Guard Service for Events
Many events and social gatherings are looked upon as potential targets by terrorists and so you need to hire our well-staffed security guard services in Anaheim.
Don't let your business or event go the wrong way because you failed to plan properly.
With our knowledge and security solutions, you are guaranteed a smooth-running event. Our staff is capable of creating and executing easy security solutions for any event of your choice.
From high-risk employee termination to CCTV installation, our preparation is top-notch. We have law enforcement experts licensed and trained in all of the key areas of event security and active scenarios.
Smart Monitoring and Security Guard Services
On-site security guards in Anaheim along with remote guarding and intelligent video cameras provide more visibility for restricted areas on your property. These services aim to stop any loss before it happens.
Our smart security monitoring services can automatically detect crime, making it easier for home and business owners. You will be notified of any suspicious activity and have the information needed to take the necessary action.
Smart security services are a cost-effective and safe solution that eliminates the need to hire a lot of guards at one property.
Why Partner With GuardNOW
Need the best security services for your home or company? Contact us today
GuardNOW Security Services in Anaheim is Always Ready to Deliver!
BOOK GUARDS NOW!
Call 844-222-0846
Why Choose Us
Competitive Pricing
Since 2010 our customers have been able to order their own private security at the touch of a button receving the best pricing available. Our simple pricing is competitive and completely transparent-making the experience much more enjoyable. Additional discounts are also given for long-term or regular use.
Fully Licensed & Bonded
At GuardNOW, we conduct in-depth federal grade background checks and in-person interviews on all guards. Verifying all licenses, permits, criminal records and psychological examinations. Every guard booking is also insured up to 1,000,000.00 for added peace-of-mind.
Highly-Trained Guards
GuardNOW guards are highly-trained security professionals enhanced with innovative security technology, who are also periodically and continually tested and trained for executing the best decisions in high-stress environments.
Easy to Book
GuardNOW security guard company has simplified and streamlined the booking process. Giving you time and comfort to focus on what's most important.
Innovative Technology
Your safety and security is our primary concern. We offer clients digital two-way communication and mass mobile notifications to ensure streamlined communication at all times. We have implemented and offer clients industry-first technology that has been developed to save lives and reduce response times.
Easy Payment Options
With a GuardNOW security guard company, you will never worry about having cash on hand. Customers have the option to pay securely online or through our web app. Commercial and long-term clients can also be set-up on reoccurring billing for added convenience.
Our Achievements
More than 700,000 people guarded
Over 3,500,000 square feet secured
Almost 9,000 homes protected
10,800 events already covered
The Most Popular Articles




LOCATIONS
CITIES WE SERVICES
BURBANK
CARSON
COMPTON
COSTA MESA
GLENDALE
GLENDORA
MONTEBELLO
DIAMOND BAR
DOWNEY
EL MONTE
HAWTHORNE
HUNTINGTON BEACH
HUNTINGTON PARK
INGLEWOOD
IRVINE
LA HABRA
LAGUNA NIGUEL
MONTEREY PARK
NEWPORT BEACH
NORWALK
LAKE FOREST
LAKEWOOD
LANCASTER
LONG BEACH
LYNWOOD
PALMDALE
PARAMOUNT
PASADENA
PICO RIVERA
POMONA
WESTMINSTER
WHITTIER
YORBA LINDA
ROSEMEAD
SAN CLEMENTE
SOUTH GATE
WEST COVINA
TORRANCE
FOUNTAIN VALLEY
FULLERTON
GARDEN GROVE
GARDENA